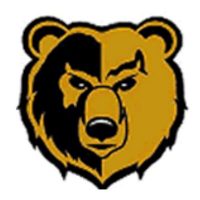 This fall, drug awareness is to become a new curriculum in Shelbyville schools.
On Tuesday evening, the board of directors of Shelbyville Central Schools voted unanimously to accept a grant worth more than $143,000 to fund the new program.
Assistant Superintendent Mary Harper said following the meeting the money came from the state department of education.
It's part of the federal Cures Substance Abuse grant program.
Harper said now that the school board has approved the funding, they can get started on implementing the effort to fight drug abuse.
"We will get the materials ordered right away.  Hope to do training within the next six weeks.  We probably won't begin implementing the program until fall so we can have an opportunity to train all of the teachers that will be in the program."
In another initiative, the Shelbyville school board approved a proposal to launch a "Summer Bridge Program."
The plan was proposed by Sarah Wheeler, the assistant principal at Shelbyville High School, and Katie Beyer (BUYER), a guidance counselor at the school.
Wheeler said after the board meeting the planned 2-week summer program is to help middle schoolers make the sometimes challenging move into high school.
The Summer Bridge Program is to begin this summer. It's to include sessions at Shelbyville High School, plus field trips to businesses and other off-campus activities,Wheeler said.
Wheeler and Beyer didn't ask the school board to fund the program. They said they planned to seek other funding sources.
In other matters, the school board voted to keep the same officers – Mike Warble as president and Gayle Wiley as vice president. Various other appointments also remained the same.