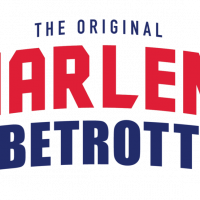 The world famous Harlem Globetrotters announced that the team is offering complimentary game tickets to any U.S. government employee currently on furlough to the 2019 Fan Powered North American tour.  The Globetrotters tour of Indiana includes seven games, the team's schedule is as follows:
·         Thursday, Jan. 17 at East Central High School in St. Leon at 7 p.m.
·         Friday, Jan. 18 at Bankers Life Fieldhouse in Indianapolis at 7 p.m.
·         Monday, Jan. 21 at Bankers Life Fieldhouse in Indianapolis at 2 p.m.
·         Wednesday, Jan. 23 at Logansport High School at 7 p.m.
·         Saturday, Jan. 26 at Purcell Pavillion in South Bend at 7 p.m.
·         Tuesday, Jan. 29 at Madison High School in Madison at 7 p.m.
·         Sunday, Feb. 3 at the Allen County War Memorial Coliseum at 1 p.m.
VIDEO:  Broadcast media can use b-roll of the Globetrotters in action.  Download it here via Dropbox (courtesy Harlem Globetrotters).
"As the Ambassadors of Goodwill, we want to show our support to all those government workers whose paychecks, and by extension their families, are directly impacted," said Globetrotter President Howard Smith.
Any U.S. government employee currently on furlough can show their valid government ID at their local box office and receive two complimentary tickets to a Harlem Globetrotter game in North America while supplies last.  The offer is only valid during the current government shutdown and is not valid on previously purchased tickets. Quantities are limited and seat locations vary by venue.  Fans are asked to check with their local box office for details.
The Globetrotters, in the midst of their 93rd consecutive season, are currently touring North America as part of their 2019 Fan Powered World Tour, which will see the team play in more than 250 North American markets, as well as 30 countries worldwide. Tickets are now available at harlemglobetrotters.com.