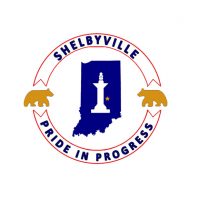 Shelbyville residents have one final opportunity to give input into the city's new plan for future development.
A public meeting on the new Comprehensive Plan  is scheduled for 6:00 pm Thursday evening at the Shelbyville Parks Department, located at 945 South Tompkins Street in the old Paul Cross gym.
In November, the city annexed nearly 674 acres of land northwest of Shelbyville.  Mayor Tom DeBaun said that's addressed in the new Comp Plan, and developing that area's been part of previous comp plans for many years.
The Northridge Industrial Park is adjacent to the annexed land and is home to a number of the city's largest employers.
And one of the city's newest employers, the POET Biofuels ethanol plant, is in the annexed area on County Road 300 North just west of Tom Hession Drive.
Sewers are in place for the area; the next step is to supply water, said DeBaun.
Again the public meeting for the city's new Comprehensive Plan is 6 p m Thursday at the Parks Department.
A copy of the draft Comp Plan is available to read on the city's website.
Go to www.city of shelbyville.com – and look under "Planning and Building" in the "Departments" drop menu.