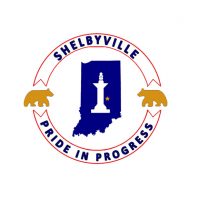 A long list of items awaits the Shelbyville Common Council when it meets Monday night in City Hall.
Noteworthy among them is the resolution to spend $1.5 million to help fund a pool at a YMCA that Major Health Partners wants to open at Intelliplex.  The Shelby County Council has already approved a similar resolution pending a decision on which fund the money will come from.  And the City Council's Finance Committee on Jan. 23 voted in favor of the pool funding and forwarded that recommendation to the full council.
The committee's vote came over objections by local health club owners, including Ray Schebler of the Shelby County Athletic Club.
Besides the YMCA pool funding, the city council is due to consider a riverfront permit for Three Sisters Books & Gifts.  The permit would let Three Sisters sell alcoholic beverages at its bookstore-cafe on the Public Square.
In 2016, the city created a Riverfront District under a new state law which allows issuing additional alcohol permits, above the normal limit, to businesses within the district.  The local riverfront district extends south from the Big Blue River and includes most of the Public Square and nearby areas.  Capone's Speekeasy, a couple of doors away from Three Sisters, has also applied for a Riverfront permit and that request is set to go before the council tonight as well.
And the council is due to consider a request by the owners of Hubler Chevrolet to rezone property they own near their dealership on East State Road 44. The city's Plan Commission has given the request an unfavorable recommendation.
Several other items are on the Common Council's agenda tonight including amending the city's capital improvement plan.
The council's discussion-only pre-meeting begins at 6:30 p.m. The regular meeting follows at 7 p.m. in City Hall, 44 W. Washington St.  Both are open to the public.