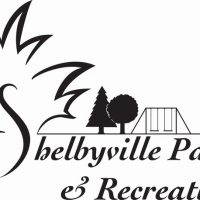 The city of Shelbyville is proud to present its annual free admission summer concert series for 2019 known as Music in the Park. The summer concerts will once again be held at Blue River Memorial Park located at 725 Lee Boulevard in Shelbyville. This year's lineup will feature a strong mix of legendary hits and headliners across a wide spectrum of genres including An Innocent Band (A tribute to Billy Joel), KIST (A Tribute to KISS), Gordon Bonham Blues Band, jazz favorite the Rob Dixon Trio, and the Dane Clark Band.
The annual Music in the Park summer concert series adds to the Shelbyville community's continual effort to bring entertaining activities for area families. "The City of Shelbyville is focused on bringing top-of-the-line entertainment each summer," said Karen Martin, Director of Shelbyville Parks & Recreation. "Our city parks are vibrant, and beautiful, and provide fun for the whole family."
All concerts are family friendly, ideal for those on a date night or spending time with family or friends. Participants are encouraged to bring lawn chairs and blankets for each evening packed with fantastic entertainment.
"By offering concerts that are free and open to the public, Shelbyville recognizes the importance of performing arts to our community," notes Lindi Conover-Thompson, Executive Director of the Shelby Arts Alliance.  "We want people to know tat Shelbyville and Shelby County are destinations for quality musical performances."
Concerts are free to the public.
Summer concerts for the 2019 Music in the Park series include:
 Sat, June 15 – Gordon Bonham Blues Band & the Rob Dixon Trio- a night of blues and jazz
The summer night will be lit up when two Indiana legends hit the stage. Gordon Bonham Blues Band and the jazz greats the Rob Dixon Trio are two of the most popular acts on the scene that will bring their blistering live performances to kick off the summer concert series in grand fashion.
For additional information, visit gordonbonham.com and robdixonmusic.com
Sat, July 20 – Kist (A tribute to KISS) a night of classic rock.
Starting in July of 2000 the founding members of Kist set out to launch a band worthy of the moniker "a tribute to Kiss." Basing it's stage show on the unrivaled Kiss shows of the 1970's, Kist derives it's set-list mostly from the make-up era catalogue, but does add in a few "out of makeup catalogue surprises." hours of study and rehearsal has helped hone the band's razor sharp edge. A Kist tribute brings all the fire and magic one would've expected at a real Kiss show.
For additional information, visit www.facebook.com/KIST-a-Tribute-to-Kiss
Fri, Aug 16 – Dane Clark Band – a night of Americana and country music.
Country singer Abigail Rose will open the show. Hoosier native Dane Clark has been the heartbeat of John Mellencamp's band for 23 years. As a drummer he has recorded with Mellencamp, John Prine, Steve Earle, Ian Hunter (Mott The Hoople) and the nationally syndicated morning radio program the Bob & Tom Show. As producer, arranger, and co-writer he has worked with legendary 60's acts Moby Grape and Donovan, as well as many up and coming artists including Nashville's Jason Sturgeon, Indiana's Rusty Bladen, Toronto's Don Stevenson (featuring Burton Cummings) and Oklahoma prodigy Alyssa Elaine. He is a recording artist of 5 critically acclaimed album projects and a 6th project to be released this spring, as well as a recipient of a coveted Telly award for the music video of his composition "Dream Stealin' Town".
 Here's what his peers and the critics have to say about his solo work:
"A writer of brilliance and honesty" Carrie Newcomer (Rounder Records)
"Good songs like these don't grow on trees, they grow on people" Ian Hunter (recording artist)
"One of the best singer songwriters I've heard in a long time" Elliott Murphy (recording artist)
" a subtle yet wholly familiar piece of Indiana rock and roll" Rob Nichols (Nuvo magazine)
"Clark delivers a bundle of honesty and conviction" David Lindquist (The Indianapolis Star)
 For additional information, visit daneclark.com and abigailroseclark.com
Sat, Sep 14 – An Innocent Band ( A Billy Joel Tribute) – a night of rock and pop classic hits.
The members of An Innocent Band include: Travis Jensen, Kirby Jarvis, Gregg Jones, Jay Koch, Scott Beck, David Miller, and Andy Kopis. An Innocent Band gives their audience an unforgettable concert experience through the music of Billy Joel. These seven seasoned musicians perform carefully crafted renditions from the Hall of Famer's enormous catalog of hits. While balancing elements of the original recordings with embellishments developed by Joel himself through years of live concert touring, An Innocent Band serves as your tour guide on this musical celebration with an energy that is as infectious as the melodies that solidified Billy Joel as one of the best-selling and most popular artists in the world.
For additional information, visit www.aninnocentband.com
About Shelbyville Parks Department:  Community Minded | Healthy Natured | Family Oriented
The Shelbyville Parks and Recreation Department offers a variety of passive and active opportunities for the community to enjoy in their leisure time. It is more than just parks and more than just leagues. It is quality time with your family, quiet peaceful walks or lunch with your friends. It is recreational opportunities that ease the mind and provide strength for your body.
This project is made possible by the support of the Indiana Arts Commission, and the National Endowment for the Arts, a federal agency, and Indiana Grand Racing and Casino.  Other sponsors include Shelby County Tourism and First Bank Shelbyville.  Music in the Park is hosted by a partnership between the Shelby Arts Alliance and the Shelbyville Parks Department.