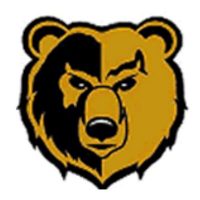 Science and technology are coming to Shelbyville schools in a big way.
Project Lead the Way is an Indianapolis-based organization that develops STEM classes for grades K through 12.
STEM stands for Science Technology Engineering and Math.
Assistant Superintendent Mary Harper updated members of the Shelbyville Central Schools board of trustees Tuesday evening on plans to implement Project Lead the Way across the school corporation.  Courses are in the high school now, she said, and next year they want to add computer security.
Harper told the school board that this summer, more work can be done on curriculum standards, and they'll be doing a cost analysis.  Implementing the courses is mandatory, she said – computer science by 2021 and STEM by 2025.
In other matters, the school board heard from the architecture firm Schmidt and Associates that work on the Golden Bear Preschool going into the old Marsh supermarket building is on schedule.The preschool is due to open for classes this fall.
And Superintendent David Adams, who's retiring this year after 36 years in education, suggested that the school board look seriously at an alternative elementary education program.  There are a number of kids who come into the school system with special problems, he said, and they need special attention.
Adams also suggested that the board begin a program for honors students on etymology, which is the study of the origin and history of words.