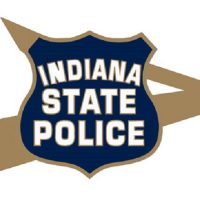 The Indiana State Police has been asked by the Henry County Sheriff's Department to investigate a police action shooting involving one of their deputies.  The preliminary investigation is that the Henry County Sheriff's Department received a call shortly after 5:15 am Tuesday morning of a suspicious person walking on the interstate in the median wearing all black clothing.
A short time later a Henry County Deputy located a man walking on the berm of I-70 westbound at the 125 mile marker. The deputy got out and approached the man to ask him if he could help him or give him a ride off the interstate. As the two talked the man pulled out a handgun and pointed it at the deputy. Shots were fired with the suspect being hit.
The deputy, who was uninjured, administered first aid until EMS arrived. The man was transported to Henry County Community Health Hospital in New Castle where he succumbed to his injuries. The name of the suspect is not being released at this time pending notification of family.
I-70 westbound is expected to remain closed between the Cambridge City exit and New Castle exit for until late morning as investigators and crime scene technicians work at the scene.