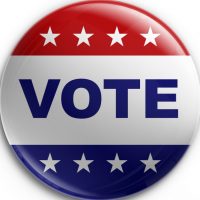 Voters in Fortville's Town Council District 1 will see a familiar face and two newcomers in the Republican Primary.
Town Council President Mike Frischkorn is joined by  Tonya Davis and Libby Wyatt for the district, which stretches from the town's south and east sides. Regardless of district, registered Republican voters in Fortville are eligible to vote. Lenzy Hendrix, the district's other councilman, opted not to run for re-election.
All three cited a desire to serve as their reason for running.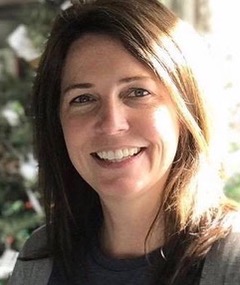 "I've been attending town council meetings for the past three years, not because I had any intention to ever run for town council, but to learn more about the town. Running for town council is an opportunity to support my community by being a voice for the people. I will attend the meetings and listen to my neighbor's concerns and help make the best choices for Fortville. I have no agenda other than to keep Fortville the wonderful community it already is. I am running for town council because Fortville has my heart, and I believe we can all work together for the betterment of our town," said Wyatt, who owns StoreHouse, a storage and furniture business on Main Street."
Davis said she decided to run because she cares about Fortville and its residents.

"I have always thought about running but wasn't 100 percent sure we would be staying in the town limits when started looking for property to build our forever home.  Once we decided to stay in town, I was committed and wanted to support our town.  I am a lifetime resident of the Town of Fortville. I have many great memories growing up in this town.  It was not a hard decision to make.  I want to be a voice for our community. I want to make sure the community has a chance to have their voices heard and the opportunity to negotiate what they feel is important to them. Public service is often a thankless job.  I am self driven in every aspect of my life.  I think it is important to give back every chance you get," said Davis, who ran as an Independent in 2015 for town clerk-treasurer."
For Frischkorn, this is his first run, as he was appointed to the council in 2016.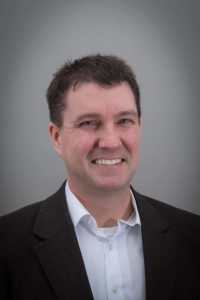 "As an attorney and an economic development and redevelopment professional, I have skills that will benefit the town where my wife and I are raising our three children. Making sure that Fortville grows into a place that my kids will want to live in when they grow up is very important to me, because it means that they see Fortville as their home that they can always return to. That should be the goal for us all, to build our children a place they consider home. Public service has always been important to me. Our democracy has stood for over 250 years. During that time, citizens serving the public have been its backbone. It is humbling to be a small part of that legacy," Frischkorn said.
Fortville finds itself on the cusp of growth, while trying to keep its small-town charm, something all three said is an issue facing the town.
"I think the biggest challenge is how do we can manage growth and development,  so we have a firm foundation for our future. We must both scale up our organization to manage current initiatives while planning for future projects," Frischkorn said.
He added the Stellar Communities award and other federally funded projects have many different facets that have to be managed.
"Using the funding to make Broadway more pedestrian friendly, and ensuring that new developments meet our high standards for design and materials are just two examples of this. The process of building the path to the Mt. Vernon's main campus and planning  multi-use paths in and around Fortville are others," he said.
Davis said the issues facing town are its growth, parking, traffic and infrastructure.
Wyatt said her campaign slogan of "Committed to Community, Dedicated to Progress" and the town's biggest challenge is a fear of growth.
"No one knows what is coming or how it will look, which has caused a lot of people to not want the growth, while others are excited and embrace the change. The challenge is trying to work with both sides while continuing to improve our community," she said.
In addition, Wyatt said growing the industrial park and making the town one that is welcoming and safe are important to her.
Frischkorn added he is concerned about something the town has no control over -how landlords and property owners are reacting to growth by overestimating what their properties are worth in terms of rent or sale price.
"This can result in stagnating economic growth because no one can afford to pay the rent or buy the properties, so they just remain empty. The worst case scenario is when a current tenant is pushed out by a huge increase in rent, then that property sits waiting for the next tenant who will pay it. Of course, the town has great examples of property owners who are investing in the town, such as Elite Beverages. They have invested in our community because they see the growth potential. My hope is that property owners will take a longer,  more sustainable view of economic growth that benefits the entire community," he said.
All three said if they're fortunate enough to be elected, they'll be a positive voice.
"Most importantly to me would be working to get as many from the community involved in the decision process with the council and the town, 100 percent transparency.  I want to be the voice for the community.  Making myself available to the community would be a priority," Davis said.
Wyatt said she is a "fair and honest person, who will listen to concerns and help make the best decision" for her community.
"I'd be a good addition because I am positive, energetic, understanding and committed," she said.
Frischkorn said he'll continue to work to make the town's government more responsive to the citizens.
"I will focus on repairing and upgrading public infrastructure. We (the Council) will continue to have public meetings on projects that the town is part of and will continue to urge private developers to do the same. Instead of doing the bare minimum required by law, I have pushed to have information disseminated through Facebook and our new website, so the information would be where people would actually see it.The town should continue to give the public the opportunity to engage and give feedback. Since coming on the council three years ago, I have pushed for more accessibility for the public," he said.