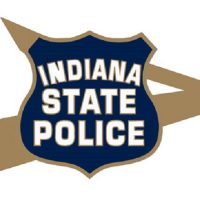 While the investigation into the police action shooting involving a Henry County deputy and Michael R. Gulley, 32, of Greenfield, remains ongoing, investigators can confirm that Gulley fired a shot from his 9mm handgun at the deputy prior to the deputy drawing his service weapon and returning fire.
In addition to Gulley being in possession of a handgun without a license, investigators have also confirmed that Gulley was in possession of methamphetamine at the time of the incident, and was currently on probation through Hancock County for felony charges of dealing and possessing a controlled substance.
Original story
A Greenfield man was killed in a police action shooting in Henry County.
The Indiana State Police has been asked by the Henry County Sheriff's Department to investigate a police action shooting involving one of their deputies.  The preliminary investigation is that the Henry County Sheriff's Department received a call shortly after 5:15 am Tuesday of a suspicious person walking on the interstate in the median wearing all black clothing.
A short time later a Henry County deputy located a man walking on the berm of I-70 westbound at the 125 mile marker. The deputy got out and approached the man to ask him if he could help him or give him a ride off the interstate. As the two talked the man pulled out a handgun and pointed it at the deputy. Shots were fired with the suspect being hit.
The deputy, who was uninjured, administered first aid until EMS arrived. The man, identified as Michael R. Gulley, 32, of Greenfield, was transported to Henry County Community Health Hospital in New Castle where he succumbed to his injuries.  An autopsy was scheduled for Tuesday.
It's still unknown why Gulley was walking on the interstate, as the car he was believed to be driving was located in the median of I-70 westbound