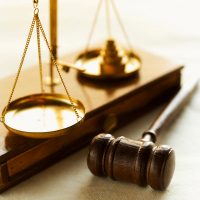 With the consent of Doug Brown, the Chief Deputy Prosecutor for Decatur County, Indiana, the Indiana State Police can confirm the current Johnson County Prosecutor, Bradley Cooper, appeared late Monday morning in Superior Court II of Hancock County, Indiana.
Cooper appeared before Special Judge Dan E. Marshall as Special Prosecutor Doug Brown presented the below allegations to the court, for which Cooper has pleaded guilty.  Cooper's sentencing date is scheduled in the same court on July 17, 2019.
Count I - Criminal Confinement, Level 6 Felony
Count II - Domestic Battery, Class 'A' Misdemeanor
Count III - Identity Deception, Level 6 Felony
Count IV - Official Misconduct, Level 6 Felony
The above charges were the result of an Indiana State Police criminal investigation that alleged Cooper committed the above crimes late in the evening of March 4, 2019 at his residence in Trafalgar, in Johnson County.  The Johnson County Sheriff's Department originally responded to the call and subsequently requested the Indiana State Police assume the investigation in the early morning hours of March 5, 2019.
When Johnson County deputies arrived they were told by a woman she had fled from the scene to a neighbor's house.  She had an eye that was swollen and bruised.
Cooper has been the Johnson County Prosecutor since 2009.  He's been with the office since 1994.
Cooper will report to the Johnson County Sheriff's Department for booking and processing as directed by the Special Judge.