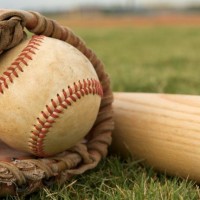 Baseball
Waldron 10, Irvington Prep 9
2-out 2-run walk off double by senior Nate Bernard.
Whiteland 11, New Palestine 2
Mt. Vernon 16, Beech Grove 0
Knightstown 12, Shelbyville 6
Softball
Shelbyville 15, Greenwood 7
Track
Girls
Waldron 59, Hauser 57.5, Triton Central 36.5
Top performers for Waldron were Hannah Sullivan with a win in the long jump, Morgan Wood with victories in the 100M and 300M hurdles, Hallie Ross with a win in the 3200M, Bella Larrison in the 1600M, and the 3200M relay team of Hadlie Ross, Hallie Ross, Bella Larrison, and Victoria Shaw.
Boys
Triton Central 73, Waldron 52, Hauser 36
Scoring for the Mohawks:
4x800 Relay, 1st, 9:33.30: Ethan Trueblood, Shawn Cole, Ian Carter, Jacob James
3200m: James, 1st, 9:58.83
4x400 Relay, 1st, 3:56.20: Cole, Tyler Bowlby, James, Carter
Shot Put: Dalen Williams, 1st, 43'7.5"; Will Montgomery, 2nd, 41'5"
Discus: Williams, 1st, 150'1"; Montgomery, 2nd, 119'7"
110h: Bailey Yarling, 2nd, 20.07
1600m: Trueblood, 2nd, 5:08.87
4x100m Relay: Edward Patrick, Cole, Carter, Bowlby, 2nd, 49.67
300h: Yarling, 2nd, 52.06
200m: Patrick, 4th, 27.11
High Jump: Bowlby, 4th, 5'4"
Long Jump: Bowlby, 4th, 18'4"
The Waldron boys move to 12-1 on the year.
Tennis
Southwestern 3, Edinburgh 2
1S Jenna Kuntz (SW) won vs Hailey Jones 6-0, 6-1
2S Abby Sweet (SW) won vs Destiney Ramey 6-1, 6-4
3S Emma Engel (SW) Lost vs Annelise Lollar 3-6, 0-6
1D Hailey Bowman/Abby Marshall (SW) won vs Haven Link/Emily Chappelow 6-1, 6-1
2D Shelbi Guy/Sydney Ebersold (SW) lost Katie Roberts/Bethany Burton 4-6, 3-6
Shelbyville 5, Waldron 0
Golf
Greensburg 173, Shelbyville 211
Greenfield-Central 162, Morristown 203, Anderson 213
Yorktown 157, Mt. Vernnon 163, Lapel 168
New Palestine 153, Triton Central 165
Southwestern 191, North Decatur 201