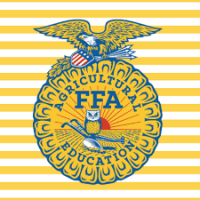 Five decades of the Future Farmers of America program at Greenfield-Central High School will be on display May 10 as the school honors its past and present members.
According to Greenfield-Central chapter sponsor Scott Jacobs, the members are what's made the chapter special.
"Current members have a great appreciation for the work and achievements of the members that have graduated from the FFA at Greenfield-Central. At the same time, former members are interested in helping the current members learn and grow through their FFA experiences," Jacobs told Giant FM.
Those experiences are the driving force behind an awards dinner May 10 at Greenfield-Central High School. The festivities begin at 6 p.m. and feature dinner, a silent auction and more.
During the event, those in attendance will get a glimpse at how FFA prepares students for life.
"Through classroom learning, leadership and career development events, members can learn problem solving and communication skills that can be applies to their future plans. This can include students pursuing a college degree, trade or entering the workforce directly out of high school," said Jacobs, who has served as the advisor since 2017 and teaches Agricultural Science and Business at Greenfield-Central.
Jacobs said the fact the program has been around 50 years is a "testimony to the benefits to the students and support from the community."
"In the past 50 years, the program has developed a further emphasis on agribusiness, science and marketing concepts, along with production agriculture," he said.