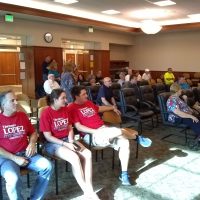 In a mixed bag, Republican voters in Hancock County opted for familiar faces in Greenfield and change in the northern part of the county.
With all seven seats open on the Greenfield Common Council, voters made their voices heard in the at-large race and District 2 contested primary races.
Incumbent Dan Riley led the way in the at-large race with 804 votes or 40.75 percent of the vote. Current District 2 councilman Mitch Pendlum crossed over and won the second nod for an at-large seat with 698 votes or 35.38 percent. Incumbent Joe Skvarenina was the lone man out, finishing third with 471 votes or 23.87 percent.
While happy to win, Riley said it was a shame to lose a current councilman.
In the Greenfield District 2 race, voters selected former Greenfield Police Chief John Jester over Thomas Lopez.
Jester advances to the November general election, having amassed 204 votes or 66.02 percent, compared to 105 votes or 33.98 percent for Lopez.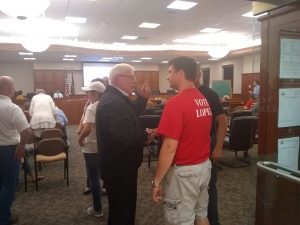 While not victorious, Lopez was quick to praise Jester.
Jester said he is looking forward to bringing his experience to council.
In Fortville, two incumbents lost their seats to challengers.
In District 1, incumbent Michael Frischkorn finished third in a three-way race. Libby Wyatt earned the top spot with 278 votes or 36.63 percent. Joining her in November will be fellow challenger Tonya Drake Davis, who earned 258 votes or 33.99 percent. Frischkorn earned 223 votes or 29.38 percent
Davis told Giant FM she is excited to serve.
"I am so excited to serve the community and help guide our beautiful small town into the future. Great things are coming. I'm so excited to be a voice for the community," she said.
In District 2, incumbent Tim Hexamer fell to challenger Becky Davis, 285 to 189.
Davis told Giant FM she wanted to thank all who voted for her.
In McCordsville, incumbent Bryan Barney fell to challenger Greg Brewer 38-29.