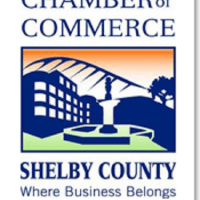 The Shelby County Chamber of Commerce is pleased to announce it will be hosting its 5th Annual Job and Career Fair on May 23 at Indiana Grand Racing & Casino in the Trackside Clubhouse. The event will be open to job seekers from 2:00 to 6:00 p.m.
There are currently over 40 businesses participating; representing hundreds of open positions.
Ashford Place Health Campus

Blue River Career Programs Adult Education

Brazeway, Inc.

Carvana

Caterpillar Reman

City of Shelbyville

Compass Park

Cornerstone - MBCI

CraneWerks, Inc.

Delta Faucet Company

Denny's Restaurant

Dungarvin

Elwood Staffing Services, Inc.

Express Employment Professionals

Freudenberg-NOK Sealing Technologies (Morristown)

Greenfield Daily Reporter

Greenleaf Foods SPC

Indiana American Water

Indiana Grand Racing & Casino

Infinity Home Care Plus, Inc.

INTAT Precision, Inc.

Ivy Tech Community College/Advantage Shelby County

J & L Tool & Machine, Inc.

KB Specialty Foods

Knauf Insulation

Koenig Equipment, Inc.

McDonald's

Nippon Steel Cold Heading Wire Indiana, Inc.

NSG Group

Old Hickory Furniture

One Solution Logistics

Penske Logistics

PeopleReady

Ryobi Die Casting (USA), Inc.

Shelby Materials

Staff Management

Taylor Communications, Inc.

Timber Creek Village

Walker Place

Walmart*

Woodforest National Bank

WorkOne Shelbyville
Attendees should be prepared for on-site interviews. Attendees may also provide a copy of their resume to the Shelby County Chamber that will be shared with all companies who participate.
If your business/organization is interested in participating in the Shelby County Job and Career Fair, please contact Courtney Chapella at (317) 398-6647 or courtneychapella@shelbychamber.net.
Sponsors include:  Ryobi Die Casting (USA), Inc., Indiana Grand Racing & Casino, Knauf Insulation, NSG Group, Blue River SHRM and Shelby County Development Corporation.