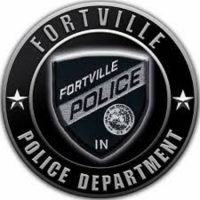 Fortville town officials are set to move forward with an alarm ordinance that police hope helps eliminate false alarms around town.
The proposed legislation comes after Chief Bill Knauer approached council earlier this year about ways to be proactive and recoup resources lost to false calls.
In 2018, the police department responded to 133 false alarm calls. And, those false alarm calls have been costly in terms of manpower, time, fuel and other resources.
According to Knauer, the 133 false alarm calls were not calls for robberies, a home break in, a hold up or someone needing assistance. Furthermore, Knauer added the false alarm calls have cost taxpayers $1,600 and, by his estimate, the costs would increase to $8,000 in a five year period with projected growth.
Knaur told Giant FM that the permits would be required of everyone who has an alarm system and would cost business owners $20 and be free to residents. The permits would be good for two years.
"People will get three free false alarms. An alarm due to inclement weather will not count against them," Knauer said.
Knauer said on the fourth alarm, it would be a $75 fine, on the fifth it would increase to $150 and it would be $200 for each alarm after that.
While no other municipality in Hancock County imposes permits, Knauer says they aren't new.
"Carmel, Fishers, Westfield they all have permits. I know people will say that's Hamilton County, and why are we trying to be like them. We aren't trying to be like them, but we recognize the need to do something," he said.
Should Fortville elect to enact a fine and permit legislation, they would be the first in the county to mandate permits.
However, Greenfield and McCordsville both have ordinances on the books pertaining to fines for false alarms.
In Greenfield, a violator can be issued three warnings before a fourth would cost $100 and each one after that would bring about a $300 fine per instance.
On the other hand, McCordsville's ordinance states violators will be fined an amount not less than $10 for a fourth instance, and $20 for a fifth. A sixth offense may cost $30, but could be waived if the offender completes an alarm system training. The fines could increase to $100.
"I don't know the best solution. It is important and critical, however, that we are able to recoup some resources on false alarms," Knauer said.
Knauer said once it is voted on, it will have to be published and will go into effect 30 days after publication.