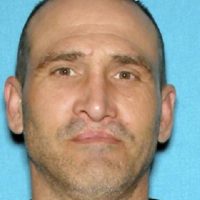 Shelbyville Police have asked the public for information related to the disappearance of Derek Beagle.
On December 01, 2018, Derek B. Beagle, 43, was reported missing.  Beagle has not been seen since the late evening of November 24, 2018.
Beagle was last seen in the 300 block of West Jackson Street, near his residence.  He was last seen wearing black shorts, white T-shirt, black hooded sweatshirt, and black shoes.

If anyone has any information, they are urged to call Detective Jason Brown or Detective Brian Roberts of the Shelbyville Police Department at 317-392-5118 or 317-392-5108.