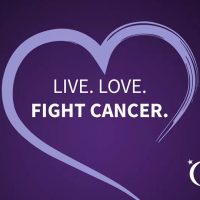 One in three people will be told they have cancer during their lifetime.  That's a statistic Julie McKinley is trying to change, as is the rest of Hancock County.
This weekend, McKinley, event lead for the Relay for Life of Hancock County, and others impacted by cancer will fight, remember and celebrate during the Relay for Life of Hancock County.
"Relay for Life is the American Cancer Society's volunteer led fundraiser dedicated to helping communities attack cancer. Funds raised are used to honor survivors and remember those who have passed, as well as help current cancer patients and their families with resources and support," said McKinley.
This year's event begins with the opening ceremonies at 5:30 p.m. on Friday, June 7, at Greenfield-Central Middle School, 1440 North Franklin St., Greenfield. The survivor lap will be held at 6 p.m.
According to McKinley, the theme is "Through the Years."
"We will be celebrating different decades, and our event will include theme laps such as Childhood Cancer Awareness, Survivor Lap, Patriot Lap honoring military and first responders, and Happy Days 50's Lap," she said.
In addition, the event will feature a meal for survivors, a silent auction, the Miss Relay contest, and the luminaria ceremony, in which candles are lit in honor of in memory of someone. The luminaria ceremony begins at 10 p.m.
The goal for funds this year is $70,000 and the event features 20 teams and 271 registered walkers.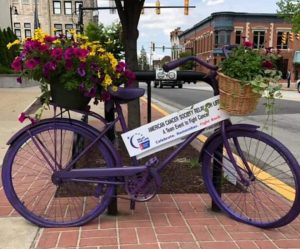 For McKinley, this marks her sixth year of being involved.
"I started the Dena's Gang team, named after a childhood friend who passed away from brain cancer, and raised
$1,500
 the first year," she said.
Since then, the team name has changed to Cancer CUREsaders and features about 100 people, including 20 survivors, and has raised about $75,000 since.
"Relay for Life means the world to me. I have seen so many family members, friends, co-workers, and neighbors suffer through chemo and radiation, most winning their war against cancer. I saw prostate cancer bring my dad to his knees. I don't want my children or grandchildren to have to go through what I've seen so many go through. I can't snap my fingers and create cures to all cancers, but I can raise funds, educate and encourage others to join me," she said.
And, there's still time to get involved, according to McKinley.
"People can get involved by joining us Friday night and help us raise funds. There is something for everyone. You don't have to stay all night. Come over, have supper and walk the track. Our Relay year ends on Aug. 31, so there's still time to get your donations in," said McKinley.
For more information or to get involved, call McKinley at 317-407-3710.