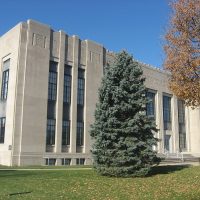 Shelby County Commissioners have set a date to open bids on tearing down a condemned house in Flat Rock.
The commissioners heard from County Sanitarian Robert Lewis who said the owner of the house at 3144 E. Vandalia Road has not made requested repairs.
Commissioner Kevin Nigh on what's next.
Lewis will notify the owner of the pending demolition.  The cost of removing the house will be passed on to the owner if there's no response to the notice.