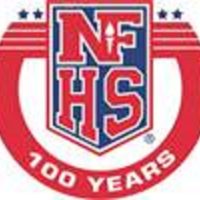 Bob Gardner, who retired last year after eight years as executive director of the National Federation of State High School Associations (NFHS), is among 12 individuals who will be inducted in the NFHS National High School Hall of Fame June 30 at the JW Marriott in Indianapolis, Indiana. The 37th Hall of Fame Induction Ceremony will take place on the third day of the 100th annual NFHS Summer Meeting.
Gardner started his career in education as a teacher/coach in 1970 in Campbellsburg, Indiana, and progressed all the way to the top of the high school sports world as executive director of the NFHS.
In his tenure as NFHS executive director (2010-18), Gardner vigorously promoted the values of high school activity programs and expanded opportunities for participation by boys and girls nationwide. During his eight years as executive director, participation in high school sports increased by almost 400,000, including the expanded opportunity for students with disabilities in high school sports.
Gardner led the organization's focus on risk minimization in high school sports, with particular emphasis on concussion awareness, and brought a heightened national presence to the work of the NFHS and its member state associations. In addition to the continual expansion of the NFHS Learning Center during his tenure, Gardner is credited with starting the NFHS Network, the first-of-its-kind digital coverage of high school sports with approximately 100,000 events being covered during the 2018-19 school year.
In addition, during his eight years as chief executive of the organization, operating revenue for the NFHS increased by $4 million.
After serving as an assistant coach at West Washington High School to begin his career, Gardner moved to Milan High School in 1972 as head football coach and baseball coach. After three years at Milan, he moved to Scottsburg High School in 1975 for three years as the head coach in football and boys track and field. In his last year at Scottsburg, Gardner added the duties of athletic director.
In 1978, Gardner became principal of Milan Junior-Senior High School, followed by a stint as superintendent of the Milan Community Schools. After serving on the Indiana High School Athletic Association (IHSAA) Board of Directors during his time at Milan, Gardner joined the IHSAA staff in 1985 as assistant commissioner and was responsible for the sports of football, wrestling, boys and girls cross country, boys and girls track and field, and boys swimming and diving. He served 10 years in that role prior to becoming commissioner in 1995.
During his five years as IHSAA commissioner, Gardner led the change in the IHSAA football playoffs to permit participation by all schools, negotiated the association's largest corporate sponsorship agreement in history with Indiana Farm Bureau Insurance and led the transition to multiple classes in team sports.
Gardner joined the NFHS staff in 2000 as chief operating officer and served in that position for 10 years prior to becoming executive director. During this time, he chaired the NFHS Rules Review Committee and was responsible for day-to-day operations of the organization.
Gardner earned his bachelor's degree from the University of Evansville (Indiana) and his master's and Ed.S. degrees from Ball State University in Muncie, Indiana. He served on the Board of Directors for USA Football, USA Basketball and the Indiana Sports Corporation. He is a member of the Indiana High School Wrestling Hall of Fame.
The National High School Hall of Fame was started in 1982 by the NFHS to honor high school athletes, coaches, contest officials, administrators, fine arts coaches/directors and others for their extraordinary achievements and accomplishments in high school sports and activity programs. This year's class increases the number in the Hall of Fame to 482.
The 12 individuals were chosen after a two-level selection process involving a screening committee composed of active high school state association administrators, coaches and officials, and a final selection committee composed of coaches, former athletes, state association officials, media representatives and education leaders. Nominations were made through NFHS member associations.
Other inductees in the 2019 class:
ATHLETES: Derrick Brooks, football, Pensacola (Florida) Washington High School; Dusty Baker, football, basketball, baseball, and track and field, Sacramento (California) Del Campo High School; Damon Bailey, basketball, Bedford (Indiana) North Lawrence High School; Seimone Augustus, basketball, Baton Rouge (Louisiana) Capitol High School; and Tracey Fuchs, field hockey, Centereach (New York) High School.
COACHES: D.W. Rutledge, football, Converse (Texas) Judson High School; Jerry Boatner, baseball, Collinsville (Mississippi) West Lauderdale High School; and Joe Gilbert, multi-sport coach, Barnsdall (Oklahoma) High School.
ADMINISTRATOR: Charles W. Whitten (D), chief executive officer, National Federation of State High School Associations, Chicago, Illinois.
OFFICIAL: Ralph Stout (D), football, basketball, Mountain City, Tennessee.
CONTRIBUTOR: Ginny Honomichl, state and national coaching leader, Baldwin City (Kansas) High School, Baldwin City, Kansas.