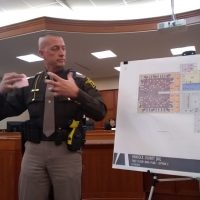 It is official - taxes in Hancock County will go up to pay for a new jail.
Months of speculation and discussions became a reality Wednesday as the county council voted unanimously in favor of raising taxes to pay for the proposed $43 million facility.As a result, income taxes will be taxed by an increase of .2 percent for 22 years.
The tax hike will go from 1.74 percent to 1.94 percent in October.
The vote, however, came on the heels of a questionable vote earlier this month during a meeting of the county's Budget, Efficiency and Revenue Committee.
During that meeting, members of the county council voted in favor of the hike, saying it would save time instead of voting on it during Wednesday's budget hearing.
Only one problem, a resolution passed in 2012 states the committee can only make recommendations, not take action.
Bill Bolander, council president, insisted Wednesday council did nothing wrong, even joking about the matter, stating it gave "everyone something to complain about."
County Councilman Jim Shelby informed those in attendance that council had done nothing wrong earlier this month, prompting Bolander to reply with "who cares."
County attorney Scott Benkie instructed council only recommendations can be made, and Shelby informed him council had been voting on issues in various workshops and Committee meetings for "quite some time," causing Benkie to cringe.
Bolander asked for a recommendation on changing the wording of various agendas but no recommendation came and no vote was taken.