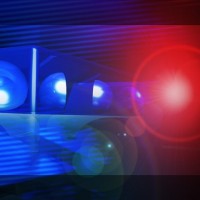 The Anderson man who was struck in a hit-and-run while bicycling in Hancock County on May 26 has died from his injuries.
Terry Huff,67, was riding his bicycle on State Road 234 in Hancock County when he was struck by a Ford F350. He laid in the ditch for some time before a passing motorist observed him waiving for help. Huff passed away at the hospital on Sunday.
Jonathan Jacobi, 37, of McCordsville was arrested by Hancock County Sheriff's Deputies on July 29  Jacobi has already been charged with Leaving the Scene of an Accident Resulting in Death or Catastrophic Injury and bonded out of the Hancock County Jail. It will be up to the Hancock County Prosecutor's Office if charges are upgraded or added.
The Hancock County Sheriff's Department reminds everyone to pay attention to the road while
driving and especially be aware of bicycles, motorcycles, and school busses.
We remind drivers to share the road and give bicycle riders at least 3 feet of space when passing. We also remind bicycle and motorcycle riders to always wear a helmet.