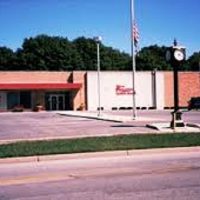 It's been a busy and interesting couple of weeks for the New Palestine Town Council.
Recently, the council voted in favor of letting the voters decide in November if they want to see the council expand from its current format of three elected officials to five.  Councilman Clint Bledsoe brought the idea forward, stating he wanted to see more diversity and ideas. Fellow councilman Brandee Bastin agreed.  Should the measure pass in November, two new council members will be appointed and their terms will begin January 2020.
However, before that happens, there's a matter of who will be on the ballot for New Palestine voters.
All three current council members – Bledsoe, Bastin and Jan Jarson are all Republicans and looking to be on the fall ballot. Complicating things is the fact that fellow Republican Bill Niemier, who serves as board president for the Southern Hancock Communities School Corporation, is also running.
As a result, the Hancock County Republican Party will have to have a convention to see who will advance to November.
On Wednesday, the New Palestine Town Convention will be held at New Palestine United Church, 15 East Main. Doors open at 5:30 p.m. and the convention at 6:30 p.m.
Only registered voters living within the town limits will be able to vote.
There are no Democrats slated for November, and the only other candidate is Angela Fahrnow, an independent.