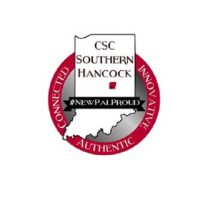 With a strong first week of school in the books, officials at the Southern Hancock Community School Corporation want to ensure the success continues.
Especially when it comes to bus and car rider safety, according to Wes Anderson, director of community and school relations for the district.
Anderson admits the district always has concerns about buses and stop arms.
"With US 40 running through our district, it's important for drivers to understand the rules for stop arms on four-lane roads. If you are traveling in the opposite direction of a bus conducting a stop and there isn't a median or divider between you and the bus, you are required to stop. Our newer buses have stop-arm cameras on them. We'll be sharing any violations we record with the prosecutor's office. We also encourage anyone who sees a stop arm violation to call 911 and provide operators with a description of the vehicle and their direction of travel," Anderson told Giant FM.
One area that had a few bugs needing to be worked out was the car rider line, but Anderson said that is to be expected.
"There is always a bit of acclimation that comes with the car lines at the start of a new year. We have a full grade's worth of new parents at each building each year. We urge parents to follow the procedures we have shared with them, to follow directions from CSCSHC staff supervising the car lines, and to stay away from our bus lots. We intentionally separate the bus lots from the car lines to keep kids safe. All of these procedures are created with student safety in mind. Please help us by adhering to these procedures," he said.
Anderson told Giant FM that additional steps have been taken to ensure parents are following procedures.
"We will be in contact with repeat violators to make sure they understand the safety problems that come from not following procedures. We can't stress enough that these procedures exist to keep kids safe. Drivers have to help us with the safety aspect of this by completing the procedures properly," he said.