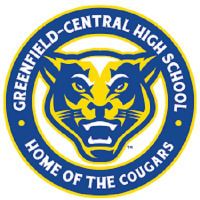 While it may not have been the outcome first year coach Travis Nolting wanted out of his Greenfield-Central football team last Friday, their scrimmage against Mooresville was another opportunity to get better.
And with a roster that features a new quarterback and many new faces to go along with a new offensive scheme, getting better and adding another piece to the foundation was huge, according to Nolting.
Offensively, costly penalties proved to be devastating for the Cougars, who came out in a wishbone set with junior Lance McKee under center.
For Nolting, one area of concern offensively was the fact the Cougars fumbled six times, losing three. Greenfield-Central was also picked off twice. The first year coach said the turnovers were something the team hadn't seen a lot of in the preseason.
Defensively, the Cougars allowed a total of nine touchdowns, as Kalija Perry got the Pioneers offense going with four touchdown passes and Brady Johnson added two more late.
For Greenfield-Central, all attention is now turned to Friday's opener at home against Plainfield. The Quakers finished 4-6 last year, while Greenfield-Central enters on a 13 game skid after last year's 0-10 campaign.
Nolting said the matchup will be another opportunity to build and improve.
Kickoff is at 7:00 pm with coverage at 6:30 pm on 106.3 Giant FM and www.realradioonline.com.