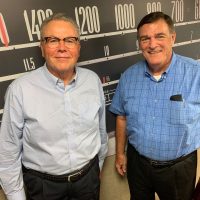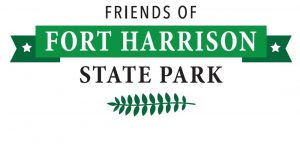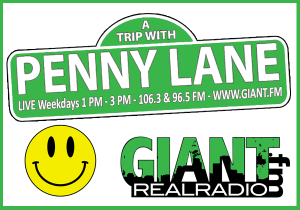 The Fort Harrison State Park's landscape and history blend in a unique setting in northeast Indianapolis.  Located at Post Road and 59th Street the 1,744-acre park features walking and jogging trails, picnic sites fishing access to Fall Creek and two national historic districts.  The Friends of Fort Harrison State Park is a non-profit organization dedicated to supporting and preserving the natural resources, park facilities, and educational programs for enrichment of the park.
Click on the link below to listen to Friends of Fort Harrison State Park's Bob Berger and  Don McQuade taking A Trip With Penny Lane on GIANT FM.
The Friends of Fort Harrison State Park works closely with the park staff to improve and maintain park trails, gardens, and facilities, provide support for natural resources education, and provide financial and volunteer support for events and programs.  Their efforts are funded by  membership dues, fundraising activities, corporate sponsorship, and grants.
​About Fort Harrison State Park
Fort Harrison became a member of the Indiana State Park System in 1996 and has a rich history as a military fort since the early 1900's.  The 1,700 acres include an award winning golf course, a beautiful State Park Inn and a natural refuge for Hoosiers.  This state park includes hiking and running trails for visitors of all abilities, picturesque picnic grounds, a popular sledding hill, horse back riding, a dog park, rigorous mountain biking trails, plus an interactive nature center and military museum.
Fort Harrison State Park promotes year-round activities for all.  For a current listing of the activities, please visit the "Links" page for the Fort Harrison State Park Website and Facebook page.