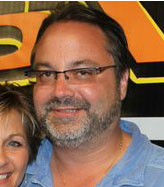 Scott Huber
 President/General Manager
 shuber@giant96.com
 Twitter: @wsvxgm
I have been with WSVX since 2001 and had the privilege to become an owner in 2007. I can tell you that working in radio has never been dull and it all began my 2nd day on the job which was September 11, 2001.
Jo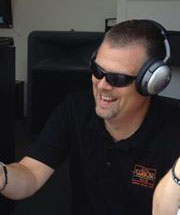 hnny McCrory
 News & Sports Director; Morning Show
 jmccrory@giant96.com
Twitter: @jmcillini
I joined, then WOOO, in 1998. Working through the various identities of the station over the years, WKWH, and now, WSVX, 2014 is my 22nd year in the wonderful world of radio.
Having grown up in Illinois, I cannot stand IU or Purdue. I consider the rise of Butler basketball in my time here to be a blessing.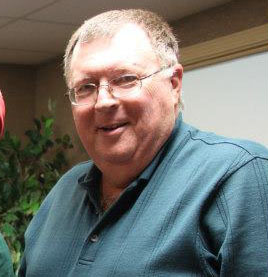 John Schoentrup
Sales Manager
jschoentrup@giant96.com
This is my 2nd tour with the station. I joined the sales staff in March, 1996 when we were just an AM station known as WOOO. I left in November, 2001 and returned in March, 2007. My history with the radio station goes back to the early 1960′s when my mother worked here at WSVL.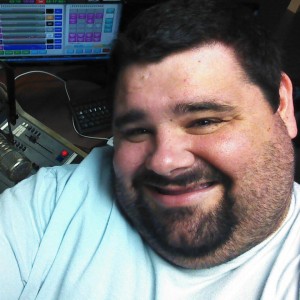 Tyson Conrady
Program/Music Director/Engineering/Afternoons with "The Tyson Show"
Tyson@giant96.com
Twitter: @TheTysonShow
Instagram: @thetysonshow
I have been with the station since October of 2011. I started working in radio at the age of 9. I serve on many boards in our community and like to be active in the place we all live and play. I went on to college, where I continued to study radio. I love cop-drama style TV shows, music and being a volunteer firefighter.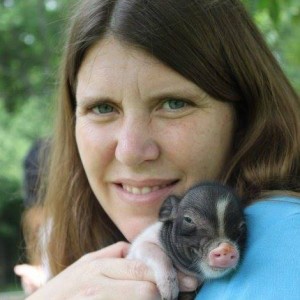 Penny Lane Diersing
Promotions Director/Middays with "A Trip With Penny Lane"/Sales
pennylane@giant96.com
INSTAGRAM: @pennylanegiant96
I've been with Giant 96/WSVX for so long, and been having so much fun, that I can't remember when I started! (Ha!) Radio began for me in the classroom of Tom Schoeller at Carmel High School – WHJE- 91.3FM. During college, I was a writer/photographer for a tri-state entertainment magazine, where my love for music and interviewing grew and flourished. My son, Carson, became the youngest harmonica player to be endorsed with Hohner Harmonicas, Inc. After selling cars/training salespeople for a few years while raising my kids, I decided to get back into the radio and music business. I called around and ended up getting hired on at Giant 96. Ever since, I haven't looked back!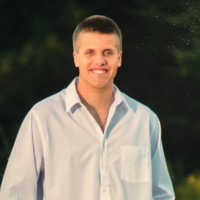 James Polston
 News & Sports Assistant
 jpolston@giant96.com
 Twitter: @jkpolston
 Instagram @jkpolston
 I started as an Intern at Giant 96 in June 2014. One year later, I was promoted to Part-Time. Along with listening to my show, weeknights from 10pm to 12am, you'll also hear me occasionally during the day on news or commercials. I graduated from Triton Central in 2015 and will be attending Franklin College this fall to play basketball and study Broadcast Journalism.